"100% visual inspection is being carried out but overlook defect sometimes."
"Compromised with sampling inspection, but what if found any defective products at customers…"
We often hear voices from customers looking for a better solution for tapped hole inspection.
Micro-Fix offers eddy current based tapped hole inspection devices perform at a high speed and high precision.
A simple probe insertion realize automatic reliable inspection at any production site.
Outline

Nondestructively detect any tapped hole abnormalities such as wrong hole diameter, insufficient thread length.

Features

Reliable operation in the harsh environment as eddy current is never disturbed by oil/ water/ lights.
Contactless sensor allows harmless inspection to the object as well as self sustainability.
Sensor size are available from M2.6 or with any modification if necessary.
Eddy current tapped hole inspector
MTD-100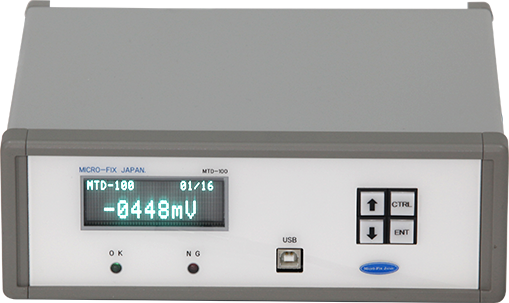 Thread presence/ absence detection
wrong pilot hole diameter detection
Insufficient thread length detection
Damaged thread detection
Select from single or multi channel (Optional)
Adjustable setting parameters

See details
Tapped hole inspector
NT-1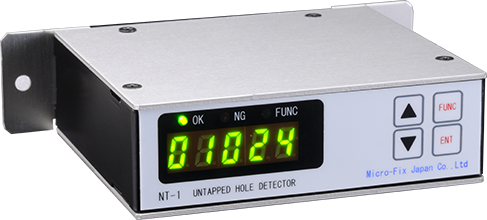 Low-priced edition
Thread presence/ absence detection only
See details