In the past decade, there was a negative image of eddy current flaw inspection.
"Difficult to handle."
However eddy current flaw test is one of the reliable inspection method can be used
In the harsh environment, and also easy to be incorporated into mass production sites.
To change those negative images, Micro-Fix has been developing products , based on the concept of simplicity, intuitive, and more user-friendly.
Outline

Applicable to the detection of cracks, blowholes that are appeared on the surface or in the range where close to the surface. Inspect at a high speed without any contact.

Features

Simplified design, easy and reliable performance in the production sites where using cutting oil, fluid and water.
Eddy current flaw inspector
MX-2000S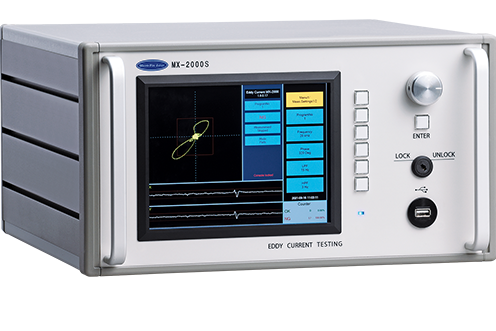 Surface/ beneath the surface flaw detection
Simple and easy operation
See details
Eddy current seam detector
MSD-03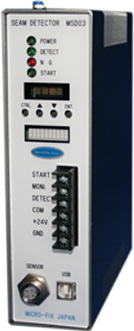 Seam detection for pipes even an invisible condition
Simple and easy operation
See details