In the recent years, quality assurance management has become more strict.
and so the requirement of 100% full inspection became the least essential.
Eddy current is one of the most popular method to meet the recent quality requirements.
From early years, Micro-Fix has started developing more user friendly and high precision.
Inspection devices applied eddy current based technology.
It is used by major manufactures in different fields both in domestic and over seas.
Outline

Applicable to carburizing/ induction hardening inspection, as well as material mix-up inspection. Perform at a high speed and realize full inspection.

Features

Reliable operation in the harsh environment as eddy current is never disturbed by oil, water, lights. Applicable to various inspections for metal products.Variable exiting frequency is available.
Eddy current heat treatment quality inspector
MSK-100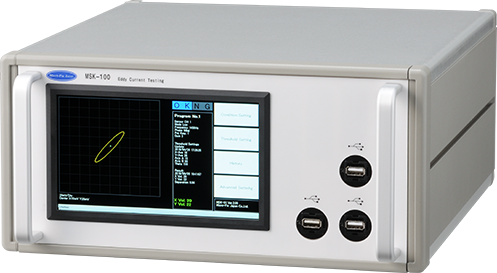 Single frequency simplified model
High speed processing
For mass production use
See details
Eddy current heat treatment quality inspector
MSK-200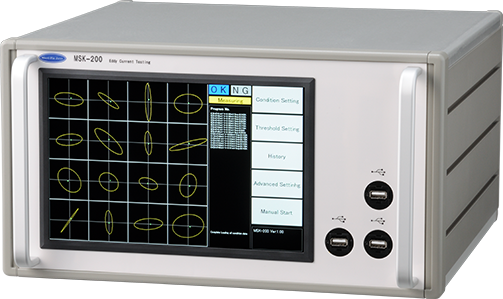 High-end model
16 patterns multi frequency and display results all at once
For mass production use
See details